Liebe Patinnen und Paten, liebe Sponsorinnen und Sponsoren, liebe Spenderinnen und Spender, liebe Freunde der TibetNepalHilfe München,
wieder ist ein Jahr vergangen – ein schwer zu ertragendes Jahr für uns alle – für unsere Familien, Mädchen und Jungs, Freunde in Nepal im Besonderen, und für uns alle hier, die wir die Schwierigkeit spüren, der Flüchtlingssituation gerecht zu werden.

So möchte ich Ihnen wieder danken, dass Sie mitgeholfen haben, die Not in Nepal ein wenig zu lindern. Wir konnten unseren Familien Beträge zuteilen, die sie (mit Belegen) sinnvoll für ihre Kinder, Häuser etc. eingesetzt haben. Ich hatte mit vielen von ihnen telefonischen oder E-mail Kontakt und wir haben uns über alles abgesprochen. Über Facebook kann ich mich leider nicht so gut informieren – ich erhalte dabei nicht die Angaben, die ich für meine Arbeit hier benötige. 
We would like to thank all of you for helping us with our project in 2016. Without your support it wouldn't be possible to give these children a place to learn, to help them develop their skills and to integrate them into their families as an accepted and appreciated member.
As the year 2016 ends the "Buddha Jyoti Himalayan Youth Club" wants to tell you about the changes and news that the year has brought to "Maitri Griha".
We all the maitri-griha family is very much pleased to share with you all, the ongoing construction activities of Maitri-Griha.The construction work has been started from 28 th of February. There was a small puja program made to begin the foundation of the new Building. Our first priority at the moment is on collecting and buying the construction materials.Since, we are bit aware of the blockade. The situation was calming for few weeks but still rumors of more blockade is rising up again and again. So, if we didn't buy the materials now the situation might get worst in the middle of the work which will badly hamper our smoothly running construction work. We pray and hope that it won't happen since we were tired with this long, terrible and miserable crisis moments that happened.
Liebe Sponsoren und Freunde,
ich möchte mich zurück melden, zurück seit einer Woche von einer Welt in Nepal, die für mich unfassbar geworden ist. Nicht nur die Nachwirkungen des großen Erdbebens sind nicht bewältigt sondern die Blockade an der Grenze zu Indien ist erschreckend und bringt die Menschen in eine doppelt und dreifach größere Armut. Kein Gas zum Kochen, kein Benzin, wenige Lebensmittel, fast keine medizinische Versorgung (und vieles mehr) seit 2 Monaten!! Stillstand auf allen Seiten. Km-lange Schlangen von Autos, Motorrädern und Gasflaschen vor Tank- und Ausgabestellen bestimmen das Bild der Stadtgebiete. Eine Katastrophe größten Ausmaßes für den einzelnen und für die Gesamtwirtschaft Nepals.
As our latest news of Maitri-Griha. We would like to update you that MG Day care is open even though there is shortage of fuel and gas. We are not using our van to pick up the children since, you know the situation in Nepal the big and terrible crisis occur due to economic blockade. Children who are near MG are coming by walking so, parents are dropping and picking the child after the school. The children who are far we made clear with the parents that we will come to pick the children once there is available of fuel.
We used to have 16 children but after that earthquake 3 of the children stop coming, like Dipendra and Tsewang went to village, Pasang shown very irregular and later stops coming to Maitri-Griha. We request the parents to make continue but they didn't listen and also its very difficult for us to help the child, if the parents appear very irresponsible.
Ein zufälliges Bild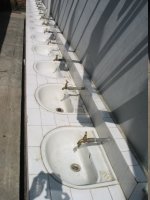 Kontakt